Vital Therapy for Beautiful Skin is the most affordable, least toxic anti-aging products on the market.
Vital Therapy combines the freshest ingredients and essential oils to deliver clean products that are unparalleled in today's skin care industry.  All parabens, dyes and chemcials which contaminate your skin and your overall health are excluded.
Vital Therapy products are nutrient concentrated, with cutting edge synergistic activity that achieves results quickly.
Our most popular Vital Therapy products..........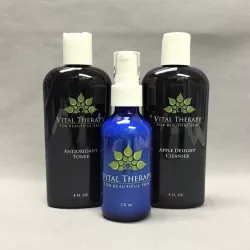 This Basic Beauty Package has a cleanser, toner and Moisturizing Peptide Lotion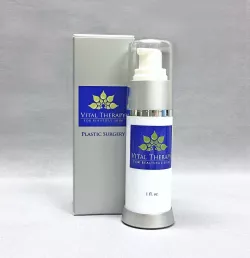 The Single Best Seller for Vital Therapy is Plastic Surgery in a Bottle