Vital Therapy Basic Beauty Package
Vital Therapy Skin Care products are made from the most effective, natural ingredients available
Vital Therapy products are non-toxic, papaben free, and are never tested on animals. Vital Therapy products revitalize skin cell membranes and connective tissues for quality results in smoothing the skin and minimizing the appearance of fine lines and wrinkles. The neutralizing and detoxifying properties help to produce real skin care benefits and long lasting results. No toxic preservatives, dyes, filler, fragrances, or chemicals are used in Vital Therapy products. Designed to be used on all skin types.
Our Basic Beauty Package includes: Apple Delight Cleanser - 4oz bottle, Antioxidant Toner - 4oz bottle, Ultra-Firm Peptide Lotion - 2oz bottle
Suggested Retail Price is $162.94 
Extra Content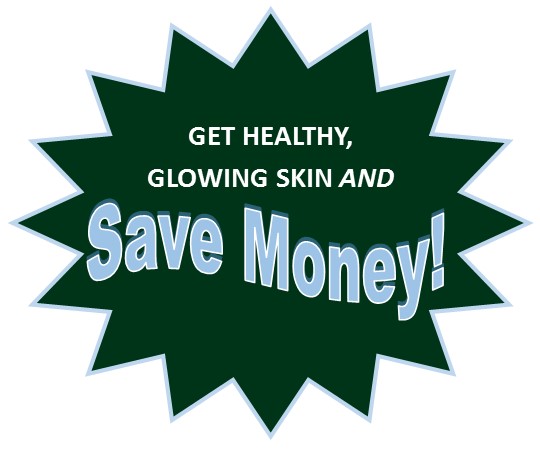 Save
APPLE DELIGHT CLEANSER:
Suggest Usage: Squeeze two to three drops in the palm of damp hands, rub hands to create a lather, then proceed to cleanse your face and neck. Rinse with tepid water.
Ingredients: Purified water, sugar polymers, glycol distearate, laureth 14, cocamidopropyl betain, D-beta fructan and apple extract.
ANTIOXIDANT TONER:
Suggested Usage: Apply after cleansing. Use a cotton square to apply a small amount over the skin. May be used during the day or after exercise.
 Avoid getting into eyes. In case of eye contact, flush eye thoroughly with cool water.
Ingredients: Distilled water, hamamelis extract, phenyl butyl nitrone, D-beta fructan, beta- glucosamine and amino guanidine.
ULTRA-FIRM PEPTIDE LOTION:
Suggested Usage: Smooth over skin after cleansing and toning before applying sunscreen or makeup. Use as a daytime moisturizer. This product will firm and tone aging skin as well as build collagen.
Ingredients: Distilled water, cyclomethicone, dimethicone, copolyol glycerin, silicone, caprillic/capric triglycerides, cetyl alcohol, beeswax, DMAE, pentapeptides, alpha lipoic acid, green tea extract, shea butter, L-pentapeptide, Acetyl-glutathione, acetyl carnosine, squalane, glyceryl stearate, D-beta fructan, D-beta glucosamine, idebenone, xanthan gum, jasmine alcohol, vanilla, ylang ylang, lemon and rosewood essential oils.
Post Your Comment