U-Fn a Natural Dietary Supplement
The active ingredient in Laminara, U-Fucoidan, is the basis of our product known as U-Fn
This nutrient fights cancer without killing off the healthy cells –- the all-too-frequent and dangerous result of standard chemotherapy and radiation. U-Fn is a high-potency herbal extract (not a formulation). It was developed to maximize the essential polysaccharides found in Laminaria japonica (kombu) and at the same time to leave a natural balance of vitamins and minerals.
U-Fn contains 35 percent U-Fucoidan and 11 percent F-Fucoidan, by volume. Two different types of fucoidan molecules are found in brown seaweed. The first type, bearing the name U-Fucoidan, consists of approximately 20 percent glucuronic acid. The second type bears the name F-Fucoidan and consists mainly of sulfated fucose.
600 mg of concentrated Laminaria Japonica per capsule
Dosage: 2 capsules per day, increasing to 4 to 6 capsules a day over a period of about one week. At the higher dosage, U-Fn may be taken in several doses during the day to even out its level in the bloodstream. It can cause wakefulness if taken late in the day, however, so it is recommended that U-Fn be taken before 2 PM in order to maintain a normal sleep pattern.
Extra Content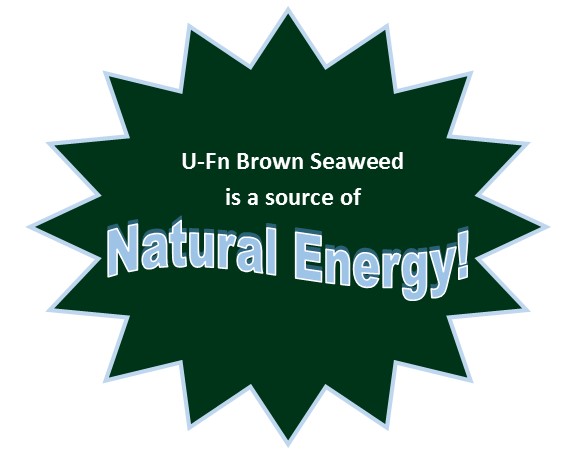 Save
Save
Save
Save
Save
Save
Save
Save
Save
Save
Save
Save
Save
Save
Post Your Comment