Oxylife Phenocane
Inflammation is the most common cause of pain, and when you relieve inflammation, you relieve pain
Aspirin can cause stomach problems, liver damage, and kidney issues. You should be looking for a natural alternative. Phenocane is a natural COX2 inhibitor that doesn't inhibit COX1 development like aspirin does. It prevents the production of an enzyme which is bad for you -- without inhibiting the growth of one that is good for you. In fact, COX2 enzymes may contribute to cancer, and they help sustain PGE1 (Prostaglandin) -- the secretion that causes inflammation and the pain that results from it.
Ingredients: 
Curcumin – an herb that helps reduces pain and inflammation,
Curcuminoids – a sub-particle of Curcumin and is a COX2 inhibitor. It similarly helps with pain and inflammation reduction,
Boswellia – an herb and COX2 inhibitor that works with Curcumin to reduce pain and inflammation,
DLPA – an amino acid and it helps to increase and uphold serotonin levels in the brain,
Nattokinase – an enzyme that assists with blood clotting, which further reduces pain and inflammation. 
These components work together to make Phenocane an effective anti-inflammatory pain reliever.
Directions: 1 Capsule morning and evening or as directed by your health professional. This product enhances the bodies natural defense mechanisms against inflammation and pain.
Extra Content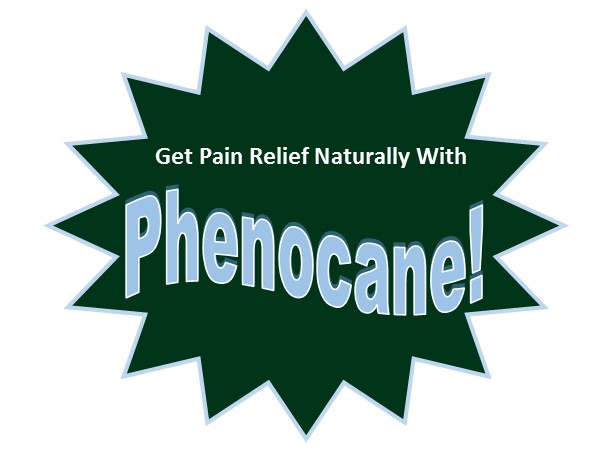 Save
Save
Save
Save
Save
Save
Save
Save
Save
Save
Save
Save
Post Your Comment